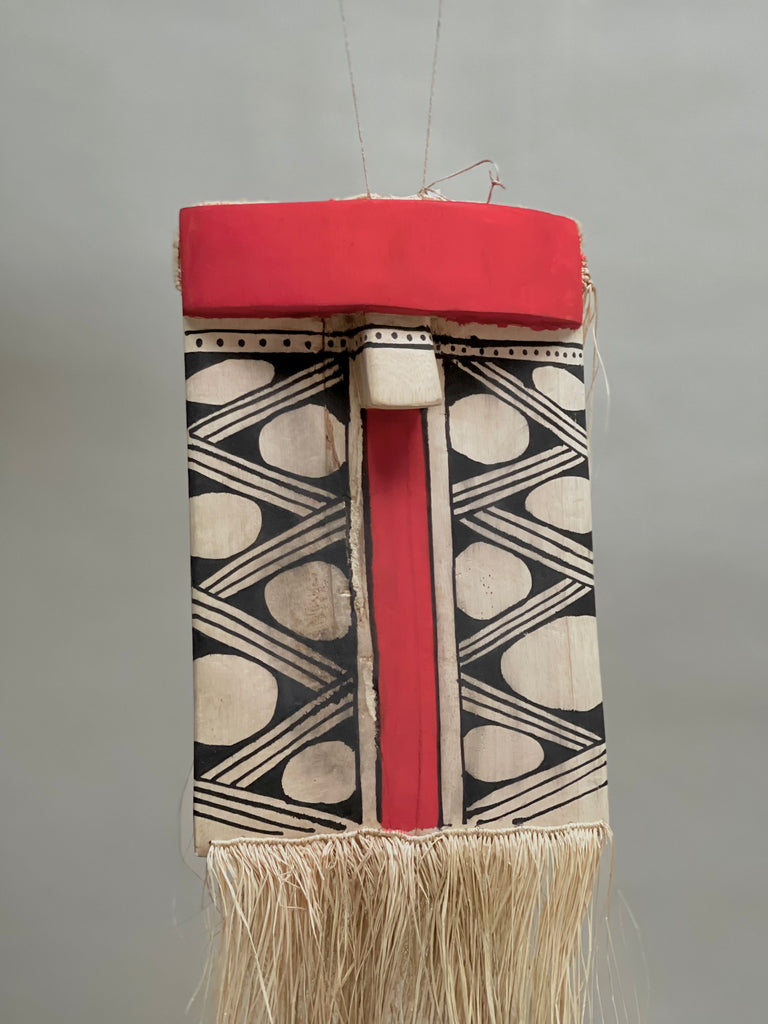 $306.00
$0.00
Kuambu Mask by Kuikuro
The Kuambü Mask represents the spirit of the fish. It is used in a ceremony by the Kuikuro people, in which they pray and ask for food for their community.

Dimensions:
Medium    
H
 48" x
D
 11.5"
Large  
H
 54
" x D 13"

Every piece of artisanship is 100% handmade and one-of-a-kind. The product(s) you receive might vary slightly from the
picture
, due to the uniqueness of each product.